Our 2018 Exhibitors
Exhibitor note:
Please see our applicant admittance policy on our FAQ page.
If you haven't been at the show before, please drop us a note!
SEE THE 2018 SHOW BROCHURE (WITH MAP) HERE
Cedar Creek Central Model RR Club
Central WI Model Railroaders, LTD.
Dewey, Cheatham & Howe RR [N]
plus
John Allen Timesaver Game for Kids
Kenosha Garden Railroad Society
plus
Kenosha LEGO layout!
Kernnel & Sanders Line
Kettle Moraine Ballast Scorchers (N)
Lake County Society of Modular Engineers
National Railroad Museum (display)
NorthEast Wisconsin O-Gaugers
plus
NEW O-Gaugers Train Races!
Offer Lumber Company
Rhinelander Railroad Association
Royal American Shows Carnival Train
Rusty Rails
SS Edmund Fitzgerald by James Ferguson
West Bend, Jackson & Southern Rwy
(FREE ride-on train outside!)
Wisconsin-Michigan Model Railroad Club (HO)
---
PEOPLE'S CHOICE AWARD
Every year the visiting public votes for their favorite model railroad display.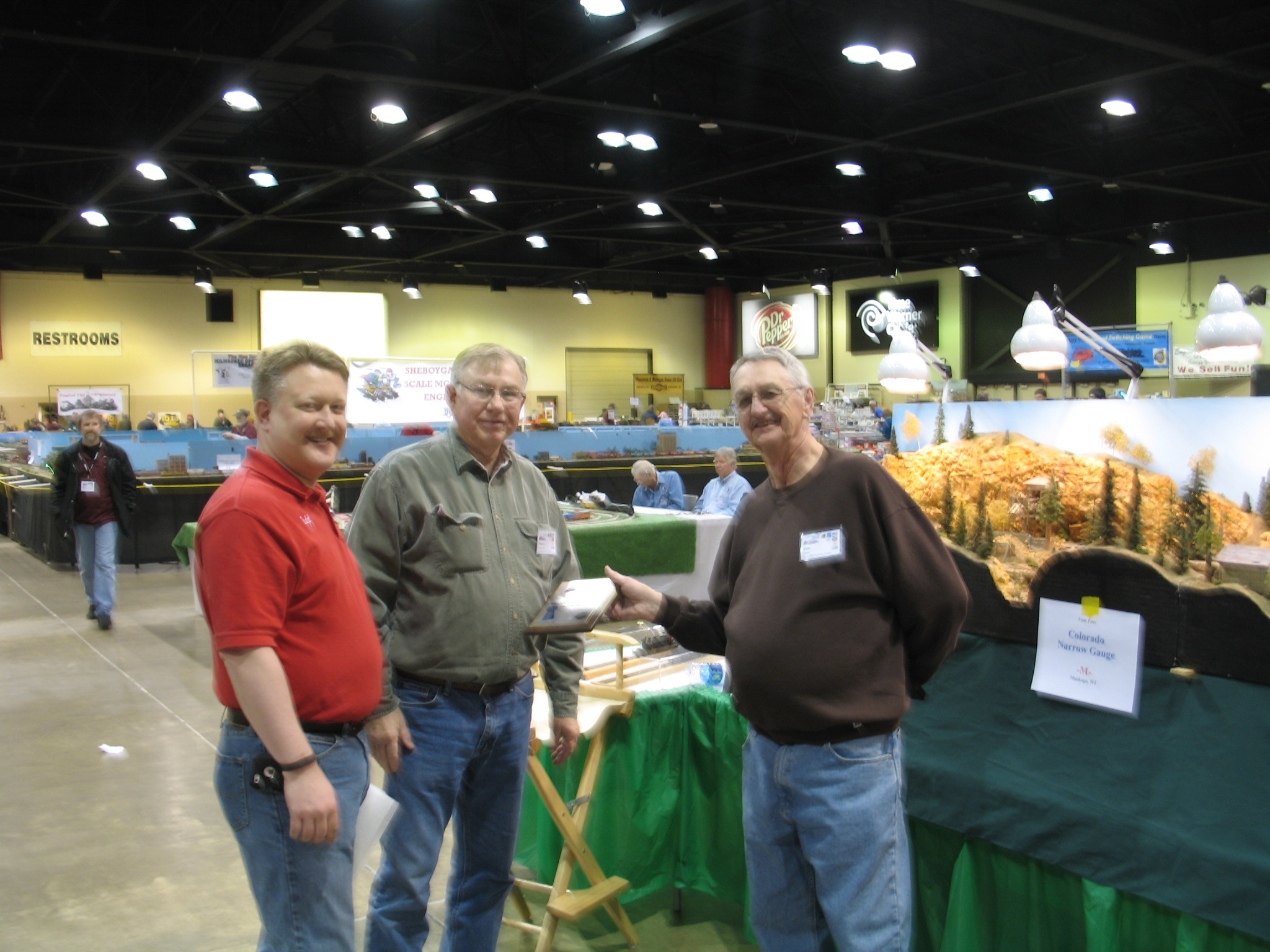 Bob and Jim won the People's Choice award in 2015 for their excellent Colorado Narrow Gauge display. Nice job as always guys!
---
Watch for these layouts in 2019!
Ettrick & Northern Railroad
Milwaukee Operators Organization
NEWER Industries
Operation Lifesaver
Overland Western Lines
Waupaca Area Model RR