Our 2018 Vendors
Click HERE if you want to be added to this list next year!
SEE THE 2018 SHOW BROCHURE (WITH MAP) HERE
AYA Enterprises
with guest
Golden Spike Artisan's Group
Chicago & NorthWestern Historical Society
Chic Hartert
Green Bay Area Model Railroaders' Club
Green Bay & Western Historical Society
Hensel Train Sales
Jerry Johnson
K&L Railroad Artifacts & Photos
North Branch Express
North Pole Hobbies
Peter's Trains
Ringer's Trains & Things
Rishelam Post-War American Flyer
Bonnie and Wally Rogers
Boris Savic
Shirley's What Not Shop
Soo Line Historical & Technical Society
Southern Rail Sales
George Stahl
Steve's Model Trains
Tim Fehring
Winnebagoland Division Company Store
---
"WORLD'S GREATEST" AMBASSADORS
Every year we ask the visiting public to vote for the friendliest, most helpful
ambassadors to the "world's greatest hobby".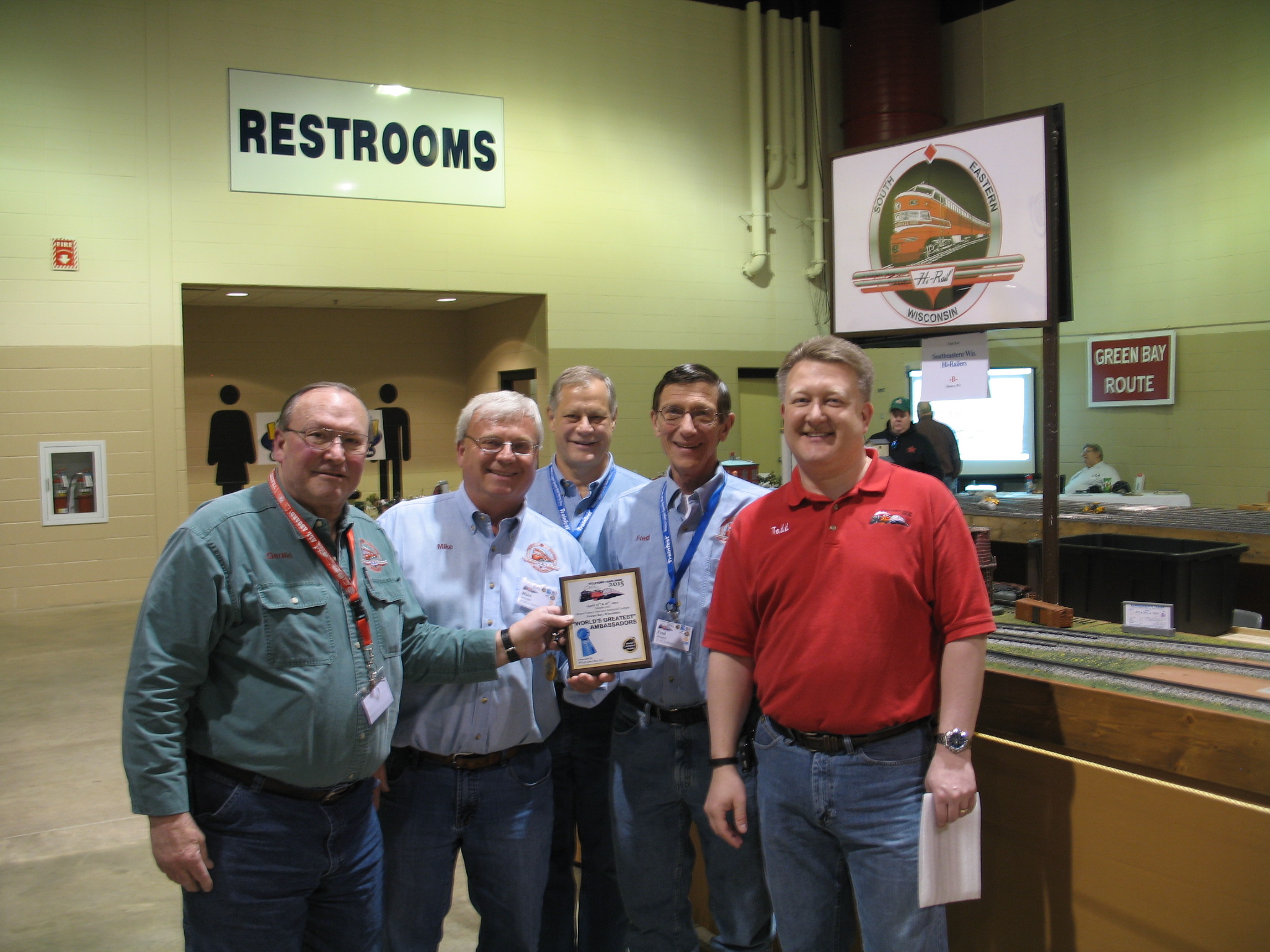 The Southeastern Wisconsin Hi-Railers gang were the World's Greatest Ambassadors for 2015. Thanks for doing your part to promote the hobby!