Our 2021 Vendors
Click HERE if you want to be added to this list next year!
Glen Bugni
Branline Train Sales
Bumpa's Wooden Trains
Chicago & NorthWestern Historical Society
Chuck Carlson
Carlson Estate Sales
Michael Daleiden
D&D Trains
Tim Fehring
Green Bay Area Model Railroaders' Club
Mike Grzywa
K&A Rail Products
K&L Railroad Artifacts & Photos
Thomas Kangas
KC Hobbies
Lionel Larry
Matt Milner Sales
Model Train Liquidator
North Star Trains
Old Firehouse Collectibles
Bonnie and Wally Rogers
Boris Savic
Soo Line Historical & Technical Society
SOO Parts
Southern Rail Sales
Steve's Model Trains
John Suppon
Track One
---
"WORLD'S GREATEST" AMBASSADORS
Every year we ask the visiting public to vote for the friendliest, most helpful
ambassadors to the "world's greatest hobby".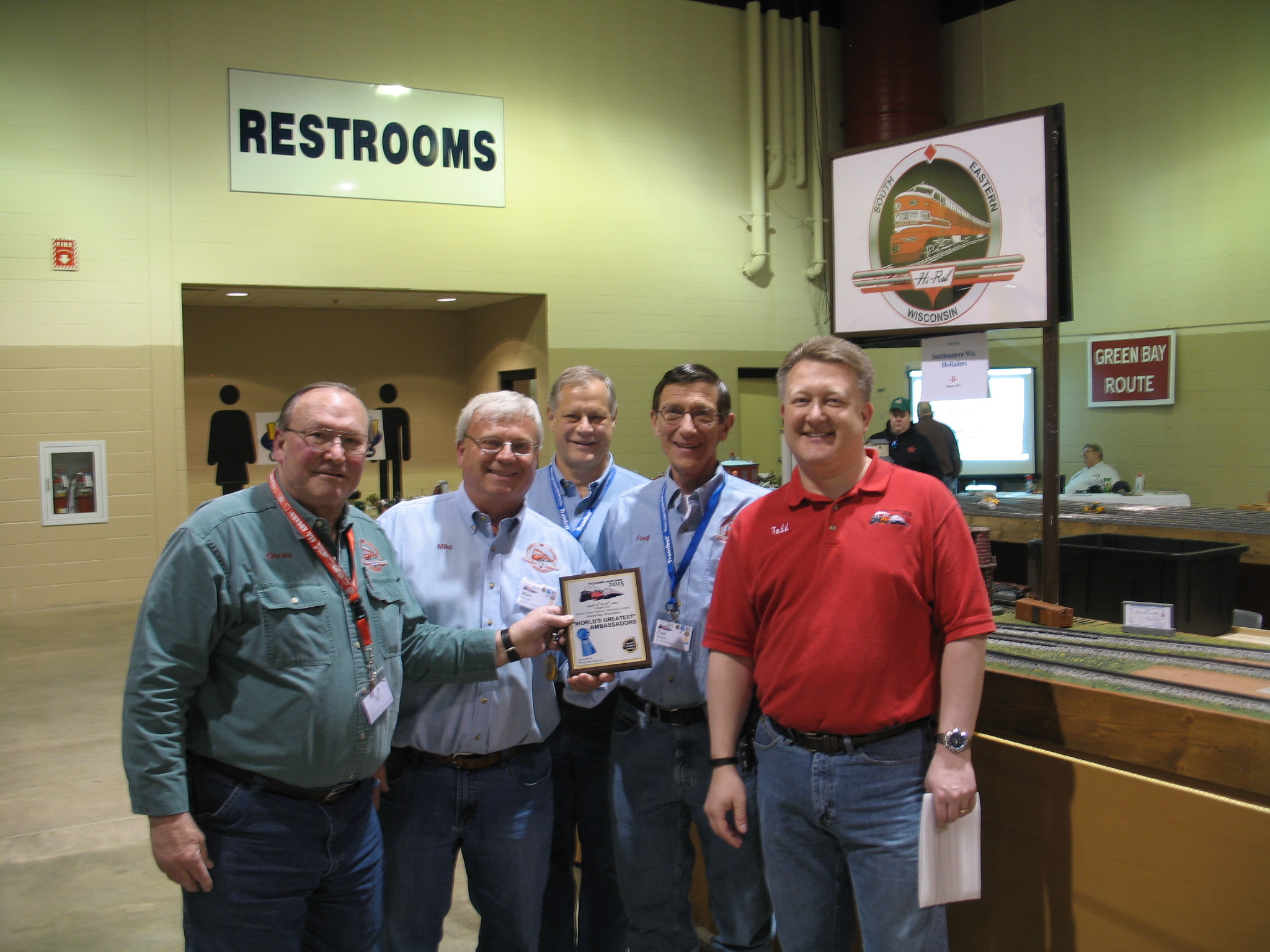 The Southeastern Wisconsin Hi-Railers gang were the World's Greatest Ambassadors for 2015. Thanks for doing your part to promote the hobby!